Nicholas Bouiri, RICS, Partner, NGB Construction & Management, Romania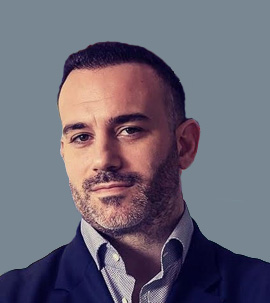 Nicholas is a Partner at N.G.B. Construction & Management, a real estate developer in the CEE region focused on industrial properties. Currently developing the NGB Distribution Center (50,000m2) and PL Distribution Center (15,000m2) in Bucharest.
Nicholas is also the founding partner of Knightbridge International, a consulting group specialized in industrial real estate and heavy industry.
Nicholas Is also the head of business development and a partner at PADAHU (www.padahu.com) the newest online bidding platform for logistics and transportation, connecting expeditors with transporters and forwarders.
Nicholas has been based in Bucharest, Romania since 2007 and has completed projects in Greece, Lebanon, Ukraine and Romania
Nicholas is a certified Member of RICS, GREL certified for development (Global Real estate License) and a certified PMI member. He is also certified in Cement Manufacturing.