Madino Kokir, Head of Facility Management at Marera Property Management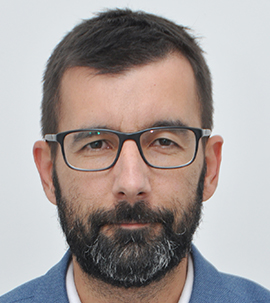 Mandino Kokir brings extensive experience in the field of facility management, having successfully navigated all phases of building construction and maintenance throughout his career. With a strong emphasis on leadership positions, he has consistently demonstrated his expertise and effectiveness in managing various aspects of property operations.
At Marera Property Management, Mandino serves as a Head of Facility Management, overseeing a diverse portfolio of office and retail properties owned by the group. His responsibilities included the management of these assets, as well as coordinating fit-out projects for new tenants. Additionally, he took on the role of group leader for green building certification under the BREEAM standard, showcasing his commitment to sustainable practices. Mandino excelled in preparing and managing CAPEX and OPEX budgets, while also conducting research on energy-saving possibilities and implementing innovative solutions.
Before that, and during his tenure as a General Manager at a construction company, Mandino demonstrated his leadership abilities by successfully managing a significant development project. This project involved the construction of a closed community consisting of a total living area of 6,100 square meters and a lot area of 60,000 square meters. Through his earlier career as a Facility Manager Mandino played a vital role in the management of commercial properties with a total gross area of 40,000 square meters.