Vladimir Vasic, Financial consultant, Serbia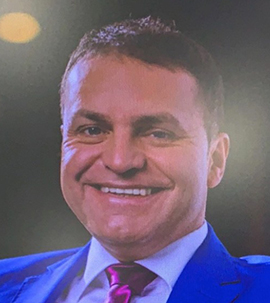 Vladimir Vasic, Financial consultant, Serbia
A seasoned dynamic banker with more than 22 years of professional Financial Services & Banking & Insurance experience; with nearly two decades of experience with a leading international bank and other financial institutions: Societe Generale Bank, BNP Paribas Findomestic, Generali insurance, Triglav Insurance, Sberbank.
Mr. Vasic held many senior key executive roles within Strategy & Transformation, Wholesale banking, Operations, Project Management, Procurement, Realestate, Administration for 16 years.
Strong media and communication professional, Mr. Vasic strengths lies in being able to quickly adapt with people and changing market environments, synergy cross-functional teams, capitalizing best practices. Vladimir's unique leadership style, attention to detail, strive for excellence and being result driven, has made him instrumental in executing various key business transformation initiatives resulting in increased profits, reduction of cost, operational excellence, improved customer satisfaction, reduction of risk, enhanced corporate governance and engaged stakeholders.