Sandra Calvo Tardajos, Hotel investment and development manager, Eurostars Hotels (Hotusa Group)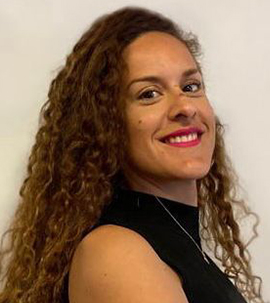 Currently working as the Hotel Investment and Development Manager at Eurostars Hotels (Hotusa Group) since September 2022. She is involved in negotiations with investors to open the first Eurostars hotel in the Balkans. With her expertise, she also identifies hotels or hotel projects opportunities and builds strong relationships with investors, developers, brokers and lenders.
Previously, she spent seven years at Hotusa Group as the Business Development Director for the APAC region (Asia-Pacific). Prior to Hotusa Group, Sandra worked at Destinos Asiáticos as the Contracts and Products Manager and as Sales and Marketing Manager for Libyan Airlines and Cathay Pacific at Extremo Oriente GSA, where she successfully managed main business accounts.
Sandra has obtained diverse education. She completed the International MBA program Internacionalizacion de empresas organized by ICEX. She also holds a Master's degree in Protocol, Production, and Event Organization from Universidad Camilo José Cela. She has completed the Advanced Hospitality Revenue Management program at Cornell University and graduated from UOC (Open University of Catalonia) with a degree in Tourism.
She possesses exceptional communication skills, leadership experience, the ability to work under pressure and achieve goals, as well as problem-solving skills. She speaks Spanish, is fluent in English and has advanced knowledge of the French language.