Martina Kalamiza Grozdek, Partner, Lovrić Novokmet & Partners, Law Firm, Croatia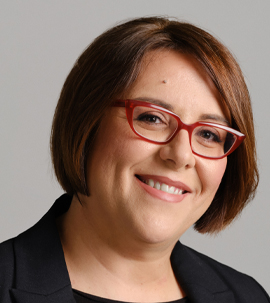 Martina Kalamiza Grozdek is Partner in Lovrić Novokmet & Partners Law Firm specializing in banking and finance and capital markets. For more than 17 years of experience gained in top law firms in Croatia, she advises leading financial and credit institutions, investment funds and companies in all types of financing, including real estate finance, acquisition finance and project finance in domestic and international transactions.
Martina is also involved in issues including capital markets, securitizations and non-performing loan transactions and restructurings.
Martina also holds LL.M in Finance from the Institute for Law and Finance, Goethe Universität Frankfurt am Main.