Alexander Baumgartner, Project Manager, Palfinger, Austria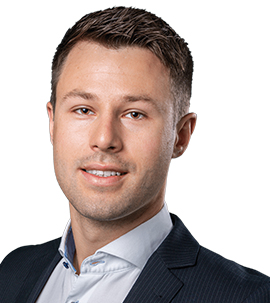 Alexander Baumgartner is project manager of the world market leader for innovative crane and lifting solutions PALFINGER in Serbia. He is responsible for the ongoing activities of PALFINGER near Niš, where a state-ofthe-art production complex is currently being built. With the investment in Serbia, PALFIGER is significantly expanding its production capacities in the CEE region and is consistently pursuing its successful course as a global provider of innovative complete solutions for more efficiency and better usability.
Alexander's remit includes the coordination of all measures and obligations in connection with PALFINGER's investment in Serbia. In addition, he is responsible for the technology design including the application of Lean principles in the design phase of the future facilities. He coordinates a global team of internal and external professionals working in various disciplines, from design to technology, from legal to marketing and finance to human resources.
Alexander joined PALFINGER's innovation department in 2016 as an engineer and project manager. After two years, he moved to the operational area and in 2019 took over the management of the PALFINGER production system (Lean Management) at PALFINGER's production site in Austria. In 2020 he also took on responsibility for plant maintenance and shop floor IT. Since 2021 he has been fully focused on the success of PALFINGER in Serbia. Alexander holds a bachelor's degree in mechanical engineering and economics and a master's degree in mechanical engineering from Graz University of Technology, Austria. He also holds a blackbelt certificate for lean manufacturing from the Steinbeis University in Berlin.