Alexander Marjanovic, Design Director, ReardonSmith Architects, London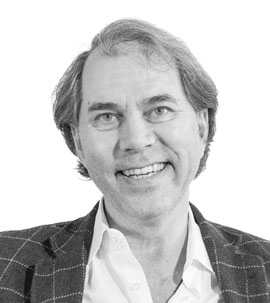 Alexander's holistic approach to understanding the complexities of the client's brief and using design to identify opportunities and solve problems is both pragmatic and innovative. His focus is on ensuring that design solutions are balanced, human-focused and sustainable. In a career spanning over 30 years, he has worked on UK and overseas hospitality projects, ranging in value from £5 million to £500 million. In his Lead Design role, he has directed a wide range of projects from master planning, concept design and historic regeneration to interiors and graphics. Alexander's experience encompasses a rich variety of hotels and resorts, mixed use, retail, leisure, workplace and airport developments.
Over the last 10 years, Alexander has completed planning concepts for two high profile luxury hotels in England, the award-winning Adare Manor in Ireland, the JW Marriott Absheron in Baku and two new ski hotels in Azerbaijan as well as a Hyatt Regency and a Hilton in Tbilisi, Georgia. Alexander's other major master planning projects include Al Hafa, a large mixed-use development in Oman, a five-star resort hotel in Croatia, and a luxury residential Porto Montenegro neighbourhood properties including Xenia Residences and The Regent Hotel.