Vesna Prodanovic, General director, Konstruktor Consulting, Serbia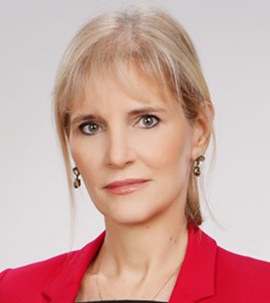 Vesna Prodanović graduated from the Faculty of Mechanical Engineering at the University of Belgrade and later obtained a Master Certificate in Project Management from George Washington University, as well as a PMP certification. She is actively involved in promoting the implementation of FIDIC contracts in Construction and she is also a member of the ACES association, where she served as President and a member of the Board of Directors.
During her 24-year tenure at the construction company Energoprojekt, Vesna worked on design, construction, and project implementation as an engineer, project manager, and project director on projects in Serbia, Russia, Nigeria, and Belarus. She also held the position of Executive Director of Energoprojekt Holding.
After Energoprojekt, in 2018, Vesna joined the American company Bechtel as Deputy Project Director for the Jadar project, and later joined Rio Tinto as the director of the local company Rio Sava Exploration, which is developing the Jadar boron and lithium mining project.
Recently, Vesna has taken on the role of CEO of Konstruktor Consulting company.