Alexander Samonig, Managing Partner, ECOVIS SEE, Serbia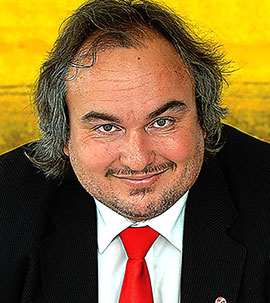 Entrepreneur and business Visionary, Foreign Direct Investor Consultant,Tax and Legal advisor, Project developer in Real estate sector. Mr. Samonig is the owner of Ecovis CF Confidas Ljubljana and Managing Partner of Ecovis SEE doo Belgrade. Since he has been active in the region of South East Europe for 20 years, he gained precious experience in advisory of Foreign Direct Investments.
Alexander has an in-depth knowledge about tax and legal regulations in Serbia, Slovenia and Croatia, but also about the market in this region. In the last years he has conducted for his clients M&A transactions, due diligences, corporate restructurings and financial raisings.
Lately Mr. Samonig has been focused on consulting, project management and representing in Real Estate Projects in SEE region.
Alexander is a recognized entrepreneur with an excellent personal network in the SEE region.