Nikola Avram, Founder & CEO,Alpha Hotel Management & Valdarke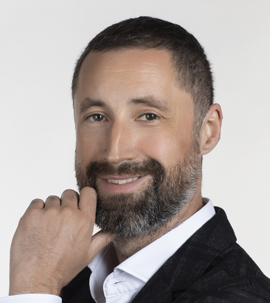 With 20+ years of hotel and resort industry experience including renowned international and regional groups in SE Europe such as Valamar Hotels & Resorts, Vienna International, Adriatic Luxury Hotels and MK Group hospitality, he brings know-how to all phases of hotel property management from concept and development to operational execution and long term planning.
Nikola Avram is from 2019 a founder of Alpha Hotel Management and currently serves as CEO.
He is responsible for the company vision, business development and operational execution.
Delivering exceptional guest service, aligned with the standards and requirements of international partners for each represented brand using a deep knowledge of the local market combined with Marriott International certificate, guarantee that both property owners and international partners get the highest value from each project – from the conceptual phase to the hotel operations.
Nikola Avram has joined MK Group in 2010 as the CEO of MK Mountain Resort and since then he has played a key role in designing and executing the company strategic plans with the aim of strengthening the Group's Brand Strategy. He has been responsible for initiating the company's commercial transformation in accordance with digitalization and innovation of the hotels' products and services.
He was managing a number of acquisition processes in order to position MK Hospitality Division as the leading regional hotel company in the Western Balkans.
In 2021, Nikola is taking over the family company Valdarke Ltd., which has been actively investing in real estate for the last 20 years, and in 2021, all the necessary conditions have been met to start the construction of a new 5* boutique hotel at Lungo Mare on Cres, in the town where he was born and grew up.
Valdarke is a company that aims to invest in small luxury boutique hotels with 40 to 90 rooms that stand out for their authentic design, high level of service and unique offer.