Maksim Stajic-Katic, CFA, Director of Commercial Financing - Home Capital Group Toronto, Ontario, Canad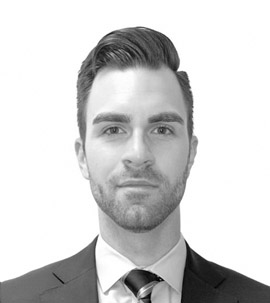 Maksim Stajic-Katic has participated and played a key role in over $2.35B of financing transactions and real estate development. He's worked at several of Canada's major commercial real estate financing houses and developers, such as First National Financial, Home Capital Group and DREAM, providing advisory, origination and creative capital structuring services to institutional and UHNW real estate investors, asset managers, and builders.
Primarily focusing within these roles on structuring, mutually aligned, financing solutions to provide debt and investor capital for the construction, rejuvenation or purchase of land, multi-family, mixed-use, industrial and hospitality projects.
In 2019 Maksim advised on one of the largest multi-family rental construction debt and development deals in Canada, successfully executing on $360MM for a 56,000 m² rental block development in downtown Toronto. Supplementing his roles, Maksim has been involved in large commercial land sales and development advisory for projects ranging from 10,000 m² to 60,000 m² of Gross Floor Area.
Maksim is interested in bringing projects to life through unique market insights, financing solutions and building relationships by connecting investors, financiers, and developers.
Maksim Stajic-Katic is a CFA® Charter holder and holds an Honours Bachelor of Business Administration from the Schulich School of Business.