Ortac Ozortac, Partner, We Consult, Turkey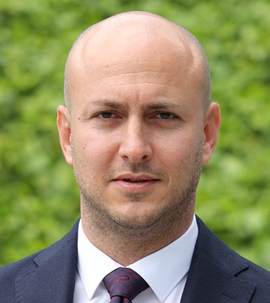 After 10 years' experience in women fashion retail, Ortac moved to ECE TR as Senior Manager where he was responsible for development, leasing and management processes for various shopping centers. He then took over Retail Director role in JLL Turkey where he was responsible for creating the concepts of newly developing retail destinations and leasing processes.
Starting his own consultancy company in April 2022. His focus is developing small-scale retail parks in combination with the changing consumer habits and the needs of retail brands.
The other important focus is refurbishment and re development projects for outdated retail destinations. New needs of brick and mortar retail is not only about the rents or sizes but also implementing beyond the date concepts & new brands to the projects. Entertainment, greener habitats, natural elements, sustainable environments are essential to survive.
Since He has a wealth of knowledge drawn from working with many investors and retailers, His network of contacts and relationships span across the industry. The other business line in this regard is to create the correct path for Turkish brands on exporting their businesses to international markets.
As a retail industry enthusiast, He wrote articles for national - international press and shares his industrial knowledge and experience with sector representatives as a speaker or trainer at the platforms he is invited to.