Ricardo Rodrigues, Business Development Executive @ Reify, Germany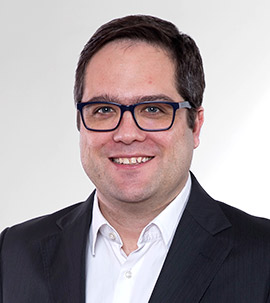 Ricardo Rodrigues, began working at KPMG as an auditor in Lisbon, followed by a move to Carphone Warehouse group that lead him to multiple geographies within Europe as a Financial Controller. In 2013, Ricardo joined Sonae Sierra being appointed as Finance Manager for Germany, and later in the position of Strategic Programs and LBO Department, as senior analyst.

Currently Ricardo is Sonae Sierra's Business Development Executive for Central and Northern Europe.
Ricardo has a Finance degree from ISCTE – Instituto Universitário de Lisboa.