Bojan Petkovic, Head of sales Central and Eastern Europe, PlanRadar, Austria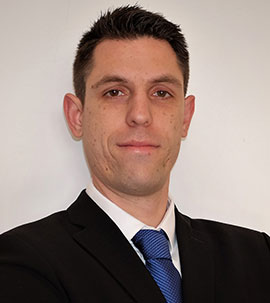 Has Master's degree in Geodesy and Geoinformatics on University of Zagreb in Croatia in 2011, and MBA specialization: Entrepreneurship and Innovation in Vienna WU Executive Academy in Austria in 2018. From 2012 to 2014 he was operations manager with extraordinary results like achieving 15% increase in productivity, increased sales by 40%, established partner portfolio …
Until 2019 he was managing director with continuous results like 15% decrease of operating costs, 20% efficiency increase, 15% decrease of project delivery time and many others.
Today he is working as Head of sales for Central and Eastern Europe especially dedicated on implementing market entry and growth strategy for the mentioned regions, managing & consulting clients in private & public sector, mentoring young recruits, representing the company at industry events and promotional activities.
During his career, he had many responsibilities such as establishing operational processes, supervising budget and quality, P&L responsibility, managing & consulting clients in private & public sector, acquiring clients & adjusting business model for new industries.