Filip Vučagić, MBA, MRICS, Partner & Director, Colliers International, Croatia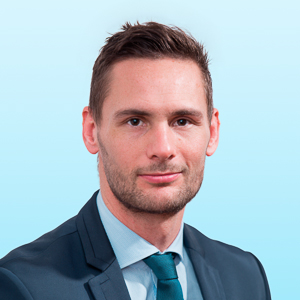 Filip joined Colliers in June 2012 as a Senior Consultant in the Investment and Corporate Advisory Services department with a focus on valuations for retail, office, residential, hotel and industrial properties. Soon he gained expertise in commercial real estate and took over business development of investment advisory and CRE consultancy lines for three markets – Croatia, Slovenia and BiH. Due to the pace of his advancement, responsibilities, deliveries, dedication and comprehensive knowledge of commercial real estate market, in January 2016 Filip was promoted to Partner and Director within Colliers International Croatia.

Besides holding a management board position, and being responsible for strategic positioning and continuous growth of the business, Filip's role within a team is to educate and mentor people to ensure high quality, timely and profound advisory services. His business development knowledge and entrepreneurial spirit make him a motivating leader and client's trusted advisor in real estate industry. Since joining Colliers, Filip provided advisory services on over 500 real estate projects, with the total value in excess of EUR 10 billion, which makes him one of the top professionals in the industry within the whole region.

Prior to joining Colliers, Filip was working in financial industry - banking and insurance, mainly responsible for financial asset valuation, financial reporting and market research. Filip graduated on the Faculty of Political Science. He gained University Specialist degree in Financial Institutions at the Faculty of Economics and Business in Zagreb and he earned MBA degree on Construction and Real Estate Studies at The College of Estate Management in Reading, UK.

He gained his MRICS professional accreditation in Property Finance and Investment program.