Stevan Lojovic, Director, BlueHouse Capital, Hungary, Croatia and Serbia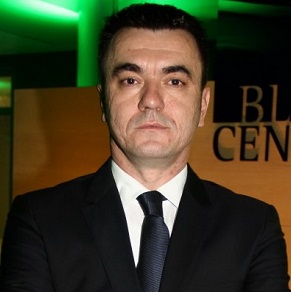 Stevan Lojovic is an engineer and real estate professional with more than 15 years of senior management experience in real estate and construction industry. He has joined Bluehouse Capital in February 2008 and currently is focused on Hungarian, Serbian and Croatian markets in investment and development segment of a real estate industry, as a General Manager.
Prior to Bluehouse, he used to work as a director of PORR - Serbia (member of an Austrian PORR Group), Head of Design Office in Trimo - Serbia (Slovenian Trimo Group). Between 2002 and 2005 he was engaged on a several projects as a project manager or senior designer working for Italian company Artefact and Synthesis (UK-Russian developer) on their projects in Russia and Ukraine.
Stevan holds an MBA in Financing and International Business from Cardiff Metropolitan University and University of Wales and M.Eng. in Structural Engineering from University of Belgrade. He is a member of several professional organizations. Stevan is fluent in English and Russian language.