Rade Bucevac, Country Marketing Director, LafargeHolcim Serbia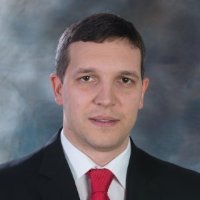 Rade Bucevac was born in 1979. Graduates at Faculty of Mechanical Engineering, University of Belgrade, department of Process Engineering. Winner Best Student Award in 2004. Starts engineering career at Lafarge, shortly after the privatization of Beocin cement factory. After several years in Austria, where he worked as process and production engineer, he returned to Serbia, where he took position of QC/QA manager. Soon, he starts to work on the strategy and development of new businesses - the production of concrete and aggregates in Serbia, as well as mobile production of materials for infrastructure projects. For two years he was CEO at LafargeHolcim subsidiary, Lafarge Beton doo, where he significantly contributes expansion of business in this segment in Serbia. For the last 3 years works as marketing and strategy director, with a focus on developing new products, services and solutions for Lafarge Serbia, development of new businesses with the aim of approaching the construction sector, as well as the digitization of business. He is one of the initiators for the Start-up Lafarge and participant at business digitization project for LafargeHolcim Group, as the representative for Europe.
He finished several educational programs at prestigious universities HEC, IMD, London Business School, INSEAD. Currently is attending the Executive MBA studies at the IEDC Bled School of Management.