Paul Pisani, Senior Vice President of Hotel Development, Corinthia Hotels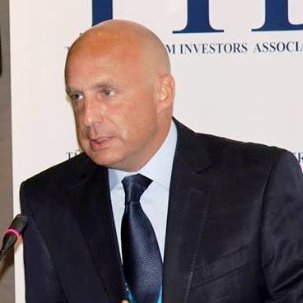 As a second generation member of the founding and owning family, Paul has spent his full career with Corinthia Hotels, joining the company straight from University in 1990. He rose through the ranks being promoted within a relatively short time to Group Marketing Manager, a position which he held for a 5 year period in the early 1990s.
In the mid -1990s, Paul undertook intensive operations exposure which culminated with a move to Turkey where he was Regional Director for Operations and Development overseeing the operations of the 5 Corinthia branded hotels, representing the Company on a daily basis in the relationships with the various Turkish Hotel Owners, while at the same time seeking to expand the brand in and around Turkey.
In 1998, he return back to Malta where he took a full time Development role in the capacity of Director of Business Development, spearheading the Company's expansion drive in EMEA. In late 2006, he became Vice President Development and then, in 2010, Senior Vice President Development, responsible for world-wide development for the Corinthia brand. Paul also sits on a number of Corinthia related boards.
Paul obtained a Bachelor's Degree in International Business Administration from the American College of Switzerland. He also attended courses relating to Hospitality and Development at Cornell Hotel School, and more recently, at Harvard Business School in the United States.