Uros Grujic, Associate Director - Head of Capital Markets, SEE Region, JLL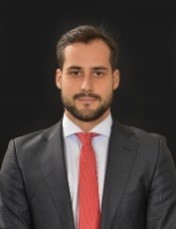 Based in Belgrade, Uroš Grujić is part of JLL's operations in Serbia covering the South East Europe region. He joined the company in early 2012, which is now in its 15th year of operation and he is in charge of leading the Capital Markets team for the SEE region. Apart from the standard day-to-day process, one of Uroš' main roles is to attract new investors to this region, an area that for a long time has witnessed a lack of investor interest. Uroš is also responsible for winning new sell-side and buy-side mandates along with providing respectable, professional and ethical advice to clients.
Experience:
Uroš has over 5 years of experience in the SEE real estate markets, together with 1 year of prior experience in the financial sector with KPMG. Uroš initially joined the firm in the office agency team, and worked for one year within the team, advising on office transactions across five countries in SEE. After transferring to the Capital Markets field, Uroš relocated to Prague to work under Stuart Jordan for three months where he helped the team across numerous tasks. Later on, Uroš relocated to Warsaw where he spent two months working with Agata Sekula on some of the retail deals overlooked by the local JLL Polish team. Upon returning to Belgrade, Uroš implemented his experience from Prague and Warsaw to look at ways of starting a Capital Markets business line for the JLL SEE entity.
Within the last 24 months Uroš overlooked some of the key investment transactions in Serbia and the region overall. In 2015, the buy-side advisory services which were led by Uroš concluded in the sale of 33% of the MPC's retail portfolio where JLL advised Atterbury Group. Furthermore, other significant buy-side advisory services resulted in CORUM Asset Management acquiring an OBI portfolio across Slovenia in 2015. With the market finally witnessing investor's attraction for Serbia and the rest of the SEE, numerous projects progressed into the new-year. In 2016, Uroš acted on behalf of Delta Real Estate providing sell-side advisory for the disposal of Delta City Belgrade and Delta City Podgorica shopping centres which resulted in the largest single asset transaction in Serbia's and Montenegro's history.
One of the key roles besides running the Capital Markets team for the SEE region is to maintain a strong and professional relation with current clients while expanding the JLL client portfolio. In the past year, Uroš has worked with some of the world's leading real estate and investment banking companies including Goldman Sachs, Morgan Stanley, Hyprop Investment, GTC/LoanStar, Atterbury, TPG, P3 Properties, Africa-Israel, CORUM Asset Management, Delta Real Estate, and BOP Immo.
Employment history:
2015 – current JLL – SEE, Head of Capital Markets, Capital Markets
2013 - 2015 Jones Lang LaSalle - SEE, Senior Consultant, Capital Markets
2012 - 2013 Jones Lang LaSalle - SEE, Consultant, Capital Markets
2011 – 2012 KPMG, Junior Audit, Audit
Education:
2010 – 2011 Master's in Business Administration (MBA), European University, Barcelona, Spain
2006 – 2009 Bachelor's in Business Administration (BBA), Wright State University, Ohio, USA