James Kinnell BSc, MPhil, MRICS, Managing Director, Continental Europe Chapel Hill Capital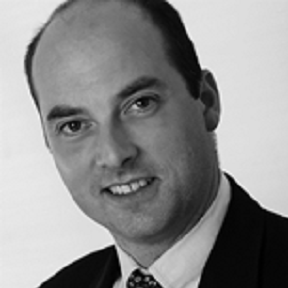 James graduated from Nottingham University with a Bachelors in Economics and Land Law. He subsequently undertook a Masters in Asset & Investment Management and graduated in 1996. James became a Member of the Royal Institution of Chartered Surveyors (MRICS) in 1999. He started his career in London and The Netherlands in the early 90's with Whitbread Plc undertaking corporate mergers and acquisitions. In 1993 he joined Healey Baker Cushmans working in their international division out of London. In 1995 he founded Bradmore Consulting.
Experience
Period: 1995 to 2005, Bradmore Consulting, Position: Founder and Chairman,
Founder of Bradmore Consulting in 1995, this company primarily set out to provide commercial real estate consultancy services across CEE and SEE. The company grew over a period of 10 yrs to have offices in Bulgaria, Serbia, Croatia, Hungary, Czech, Romania and Slovakia with a headcount of over 140 staff. Service lines comprised Office & Retail brokerage, Valuations, Capital Markets Acquisitions and Disposals, Structured Finance, Property and Asset Management. Principal clients included AEW, Plaza Centers, GTC, Invesco, Skanska, IKEA, TeleReal Trillium, HypoInvest, Bank Austria, Nokia, Seimens. Capital Market executed transaction over this period exceeded 1,2Bn Euros. Sold the business to King Sturge in 2005.
Period : 2005 - 2011, King Sturge, Position: Equity Partner
Following the sale of Bradmore Consulting, I was appointed as Regional Director with a responsibility for Central and South Eastern Europe. Sold the business to JLL in 2011. Primary focus was on managing existing clients and new corporate clients, business development, regional management and co-ordination. Involvement was directed towards Corporate Real Estate services for multi nationals, Fund Management focusing on Capital Markets Acquisitions and Disposals for Institutional Investors, Structured Finance, Asset Management, financial modeling and rendering advice on portfolio construction. Sourced and acquired over 1,4bn Eur of assets.
Management responsibility:
Strategy formulation and implementation, reporting, performance audit, results and profit, take-over or merger partner targeting. Overseeing 5 regional offices with a combined headcount of 140 staff and an annual revenue target of 15m GBP.
Principal clients included Aviva, Plaza Centers, Deutsche Bank, Barclays, DHL, Tesco, WP Carey, GTC, Avaya, Euronet, Challenger Pension Fund, Catalyst Capital, Aberdeen AM, Investec.
Other Positions held at King Sturge:
Member of the International Strategy Board.
Member of the International Management Exec.
Member of the Investment Committee.
Period: 2011 – 2014 (in conjunction with Chapel Hill Capital)
,
Jones Lang Lasalle
Position: Regional Director Central & Southern Europe
Appointed to oversee and co-ordinate the regional business activities of JLL in Central and South Eastern Europe. Main geographies included Poland, Czech, Slovakia, Hungary, Serbia, Romania & Bulgaria. Primary focus on capital markets, International corporate real estate services for Nestlé, Avaya, Corning etc., international portfolio valuations for real estate Funds and Prop Co's, Asset and Investment Management for structured Fund vehicles and bank debt workout initiatives.
Co-ordination and management of regional teams, reporting, business development, department revenue targets.
Other Board Positions held.
Non Exec director of Aviva Property Fund CEE, Director Nyirlog Estates, Director Cail Property Group
YPO Europe Chapter - Moderator
Period: 2014 …. Chapel Hill Capital, Position: Managing Director Continental Europe
The firm represents institutional investors in the acquisition of commercial real estate or platforms across CEE. Main geographies included Poland, Czech, Slovakia, Hungary, Serbia, Romania & Bulgaria. The business is also involved in raising private equity for property transactions whereby Chapel Hill co-invests with its clients. Since 2014, the company has invested 532m Eur of equity across CEE.