Nikolaos Manomenidis, President of CEREAN, MBD NAR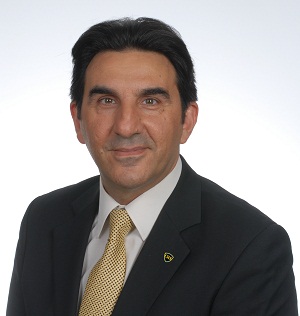 Nikolaos Manomenidis is a Real Estate Professional, with a wide range of experience in Real Estate Market. He has leadership skills involving managing, developing and motivating teams to achieve their objectives, first-class analytical, design and problem solving skills, dedicated to maintaining high quality standards. Nikolaos helps persons that are interested to sell or acquire real estate with professionalism and respect in their needs, while at the same time he seeks, supports and educates executives that want to become responsible professionals in the real estate market and he is also an active syndicate factor for the betterment of the social status and financial prospects of all involved parts in the market.

Social Activities
2014-2015: Member of the Board of Directors of NAR National Association of Realtors(R)
2012-2014 President of CEREAN Central European Real Estate Associations Network
Academic & Training Details: September 1999: Technological Institute of Thessaloniki, Dept. of Agriculture BSc
March 1985: KEMOS, Computer Science Dip.