Dušan Gvozdenac, Ph.D, Professor, University of Novi Sad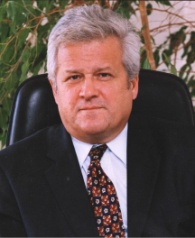 Prof. Dr Dušan Gvozdenac is a professor at the University of Novi Sad. For more than 30 years he has been teaching at the Faculty of Technical Sciences in Novi Sad and for some 25 years he has been working as a consultant in energy projects in several countries in Europe, Africa and Far, Middle and Near East. The projects have been done for the United Nations Development Program (UNDP), United Nations Industrial Development Organization (UNIDO), several programs for the European Union (EU), German Association for Technical Cooperation (GIZ), and United States Agency for International Development (USAID), etc. He is the author of numerous papers published in international and domestic journals, the editor of international conference proceedings and the author of several training guidelines. He has also been a team leader or a team member in over 200 energy audits in industry and buildings. Recently he has published books: Morvay Z, Gvozdenac D: Applied Energy and Environmental Management, John Wiley, 2008 (and a translation into the Chinese language, 2010), Gvozdenac D., at al: Measurement and Control in Thermal Process Engineering (in Serbian), FTN, 2009, Gvozdenac D: Cryogenic Technique (in Serbian), FTN, 2010, Gvozdenac D., at al: Renewable Energy (in Serbian and English), FTN, 2012 and Gvozdenac D., at al: Energy Efficiency (in Serbian), FTN, 2012, Gvоzdеnаc D, Vanjur I: Refrigeration Technique (in Serbian), FТN, 2014, Gvоzdеnаc D, Urošević D: Engineering Calculations for Energy Apparatuses and Devices (in Serbian), FТN, 2014, and Morvaj Z, Gvozdenac D, Tomšić Ž: Systematic Management of Energy and Environmental Impacts in Industry (in Croatian), Textbooks of the University in Zagreb , Zagreb, 2016.

Key qualifications of prof. dr Dušana Gvozdenca are related to the areas of thermal engineering and energy management in complex industrial systems, energy infrastructure in buildings and district heating systems (HVAC, heat exchangers, industrial boilers, cooling systems, cogeneration, industrial and laboratory measurements, etc.). His managerial abilities should be particularly emphasized since they have been successfully proven through the participation in numerous international and domestic projects.

Facts related to his professional engagement are as follows: 2004-... - Joint Graduate School for Energy and Environment, King Mongkut's University of Technology, Bangkok, Thailand, Visiting Professor; 2002-2003 – Energy Efficiency Agency of the Serbian Government, Belgrade, Director; 2003-2009 – Provincial Energy Efficiency Center, Director. 1997-2000 - ENCONET (Thailand), Bangkok, Technical Director; 1992-1997 – ENCONET International Budapest, Director; 1993-… - Full Time Professor, Faculty of Technical Sciences, Novi Sad; 1973-… - Department of Energy and Process Engineering, Faculty of Technical Sciences, University in Novi Sad.