Uroš Grujić, Head of Capital Markets SEE, Jones Lang LaSalle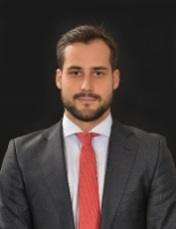 Based in Belgrade, Uroš Grujić is part of the Jones Lang LaSalle operations in Serbia covering the South East Europe region. He joined the company in early 2012, which is now in its 15th year of operation and he is in charge of leading the Capital Markets team for the SEE region within JLL.
Uroš Grujić has over 5 years of experience in the SEE real estate markets, together with 1 year of prior experience in the financial sector with KPMG. The main role upon joining Jones Lang LaSalle for Uroš is in regards to servicing clients in the investment and financial sector for the Capital Markets team with the main geographical focus across the Serbian, Croatian, Slovenian, Macedonia, Montenegrin, Albanian and Bulgarian markets. With a strong and proven track record, Uroš has overlooked some of the key investment transactions in Serbia and the region overall. In 2015, the buy-side advisory services which were led by Uroš concluded in the sale of 33% of the MPC's retail portfolio whereas, JLL advised Atterbury Group. Furthermore, other significant buy-side advisory services resulted in CORUM Asset Management acquiring an OBI portfolio across Slovenia in 2015. That same year, Texas Pacific Group (TPG) acquired the Trigranit real estate platform across CEE on where JLL advised the buy-side where Uroš overlooked the analysis of the assets located across the SEE region. The same structure was set up for the P3 Properties Group which acquired the CA Immo logistics platform across CEE, where JLL once again represented the buy-side with JLL-SEE focusing on the assets located across South East Europe. In 2016, Uroš acted on behalf of Delta Real Estate providing sell-side advisory for the disposal of Delta City Belgrade and Delta City Podgorica shopping centres which resulted in the largest single asset transaction in Serbia's history.
One of the key roles besides running the Capital Markets team for the SEE region is to maintain a strong and professional relation with current clients while expanding the Jones Lang LaSalle client portfolio. In the past, Uroš has acted on behalf of some of the world's leading real estate and investment banking companies including Goldman & Sachs, Morgan Stanley, Hyprop Investment, GTC/LoanStar, Atterbury, TPG, P3 Properties, Africa-Israel, CORUM Asset Management, Delta Real Estate, BOP Immo and many others.