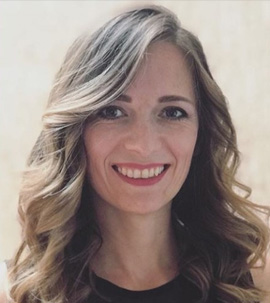 Milica Puricelli
Founder & Principal, Puricelli Design, London, UK
Milica Puricelli is a founder of Puricelli Design studio. An architect by training,she believes an excellent architecture and design begins with the understanding of the space and how it works as an entity.
She graduated from the Faculty of Architecture at the University of Belgrade and later completed Part 3 certification at the Bartlett UCL in London.
Having worked on multiple award-winning hospitality design projects in her international career overseeing the multi-million 5*and 4* hotel projects, Milica's experience includes different aspects of designing and managing projects through all project stages.
After a successful career at the renowned hotel design studio Reardonsmith Architects in London, where she was working for several years, she started a new adventure working directly with luxury & prime residential clients in London, Croatia and the Balkan region.
Besides designing complex hotel/resort projects, she obtained very valuable experience working on bespoke projects for very demanding and inspirational high-end private clients on prime residential projects both locally and internationally.
Milica offers combined experience in bespoke concept identity strategies, architectural, interior design as inclusive design approach with flexible and innovative thinking to fulfil client's aspirations.
Her main focus is on merging distinct local experience with innovative solutions and sophisticated and functional design approaches.
Working internationally and in the Balkan region she coordinates and delivers projects from concept strategies for private premium clients to complex multidisciplinary projects with a team of multiple consultants'.
More recently, Milica has been researching the next level of wellbeing and Spa concepts with a holistic sensory design approach within our designed environments.