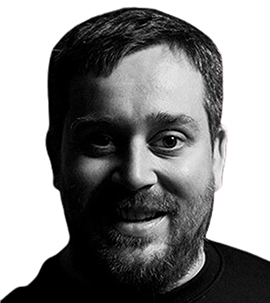 Jovan Tisma
Co-founder BD & Ecosystem All.Art Protocol
Jovan Tisma is a prominent figure in the Web3 space, known for his expertise in blending entertainment, finance, and technology. He has had a diverse career spanning various roles and industries. Initially, Jovan made a name for himself in the field of concert promotion which led him to become a festival founder with ForestFest. He later became a brand partnership manager at Universal Music Group, forging connections between iconic brands and memorable music experiences.
Jovan's path then veered towards enterprise blockchain when he co-founded RealMarket, a startup that honed his skills and propelled him into the decentralized finance (DeFi) sector. At WaykiChain, a Hong Kong-based company revolutionizing blockchain adoption, Jovan thrived as a business director, instrumental in driving the company's growth.
Currently, Jovan is deeply immersed in the Web3 space, co-founding ALL.ART and SolSea.io on the Solana blockchain. These groundbreaking ventures explore the convergence of art, technology, and finance, with a focus on marketing, architecture, real estate, and event organization. Jovan's unwavering passion for educating the public about Web3 business models has been the driving force behind his endeavors.
As the world of real estate undergoes a technological revolution, Jovan stands at the forefront, leveraging cutting-edge virtual reality (VR) and augmented reality (AR) technologies. These innovations allow potential buyers to immerse themselves in complete projects, providing an unparalleled sense of physical presence and captivating customers with interactive 3D experiences.
Jovan's pioneering spirit extends to the realm of NFTs (Non-Fungible Tokens), where he redefines the intersection of art, technology, and finance. His expertise has also led him to contribute to StreamFlow Finance, Unique Ventures Club, and provide advisory services to Metakings Studio, further shaping the ever-evolving Web3 universe.
Jovan Tisma's remarkable career and unwavering commitment to innovation position him as an influential force in the Web3 space. His groundbreaking work in NFTs and expertise in real estate technologies exemplify his dedication to shaping the digital landscape for years to come.