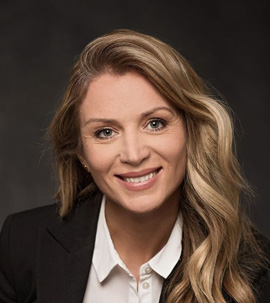 Miroslava Jocić
CEO, Secut Ltd
Miroslava Jocić is a highly accomplished business leader and the CEO of Secut, a prominent company in the field of security services, professional cleaning, waste management, and process maintenance in the real estate industry. With an impressive tenure of 20 years at Secut, she possesses extensive experience and expertise in managing various aspects of the business.
As the CEO, Miroslava is responsible for 800 employees and a client base of over 500, which includes over 400,000 sm for daily cleaning and maintenance. Her exceptional leadership skills and dedication have played a vital role in establishing Secut as a trusted service provider in the industry.
Miroslava's commitment to continuous learning and professional development is evident through her participation in the EMBA academy, where she enhanced her knowledge beyond her formal education. Additionally, she has attended over 60 industry events, including exhibitions on cleaning, waste management, and security, held worldwide. This demonstrates her proactive approach to staying updated with the latest trends and innovations in her field.
With a master's degree in economics, Miroslava combines her academic background with her practical experience to drive the company forward. Her innovative and modern approach to business operations has been instrumental in the success and growth of Secut under her leadership.