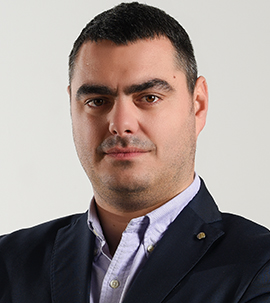 Nemanja Ilic
Director of Marera Construction
Nemanja Ilic is a Master Civil Engineer and the director of Marera Construction, a company specializing in construction project management and structural engineering. With 30 years of experience in structural engineering, he has successfully completed over 250 infrastructure and industrial projects in Serbia. His portfolio includes the renovation of nearly 80,000 square meters of commercial and historically significant buildings.
Nemanja brings extensive technical knowledge in the areas of design, planning, construction, and maintenance of buildings to Marera Construction. Under his leadership, the company has gained a reputation for delivering high-quality work, innovation, and reliability. Currently, the company holds the most relevant market experience in the field of commercial building reconstruction, with particular expertise in downtown locations and cultural monuments.
Nemanja holds licenses from the Serbian Chamber of Engineers as a construction contractor and designer. In his daily work, he combines strategic planning, efficient resource management, and a strong focus on meeting clients' budgets and deadlines. He has built his career in the private sector, working for domestic construction companies, starting as a construction site manager, he honed his skills, acquired practical knowledge, and successfully applied his experience in later directorial positions.