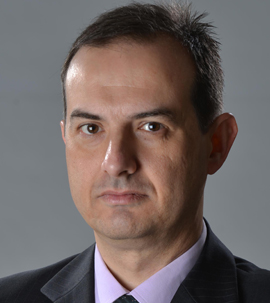 Dejan Petrovic
Ph.D, Full professor & Head of the Department of Management and Project Management, Faculty of Organizational Sciences, University of Belgrade



Dejan Petrović, Ph.D. is a full professor and head of the Department of Management and Project Management at the Faculty of Organizational Sciences, University of Belgrade. His research interests include management, project management, strategic management, investment management, and change management.
He has undergone training in the United States and has worked as a visiting professor at several foreign universities. Throughout his career, he has participated in the development of several internationally and nationally significant books and monographs. He has published numerous scientific and professional papers at conferences, symposiums, and journals both in Serbia and abroad, and has been an invited speaker at several domestic and international conferences. He has served as the project leader or team member on numerous domestic and international research and other projects. He collaborates with a large number of domestic and foreign organizations and is engaged as a permanent or occasional consultant for several leading organizations in the public and private sectors.
Dr. Petrović is a co-author of the REM software for commercializing real estate products, which enables the generation and organization of a network of data connecting potential buyers and properties available for sale. The REM software allows for the provision of excellent customer services in real-time and enables investors to control supply and demand with updated data. Real-time data analysis and processing meet the constant need to incorporate intelligent solutions in response to the evolution of the digital environment. The REM program provides customized management solutions that simplify the commercialization of all types of real estate, ensuring client security and transparent service. Additionally, the analytical part of the REM software enables proper management of both the commercialized properties and administrative data related to client visits, contracts, billing, and accounting and financial operations.
Through the successful implementation of the REM software, over 350 million EUR in real estate sales have been commercialized to date.