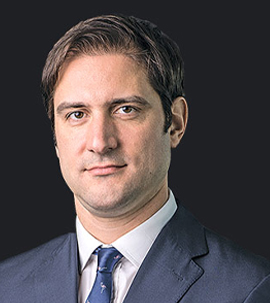 Radisav Osmajlić
MBA, Director, Head of Central and Eastern Europe & Turkey
Radisav has over 20 years of professional experience in strategy, corporate finance, investments & risk, out of which over 10 years in insurance brokerage. He has led Serbian subsidiary of WTW from the foundation in 2011. At the beginning of his career, Radisav served as financial consultant within Economics Institute Belgrade, followed by the role of equity fund manager in Delta Holding Belgrade and business development and investment manager in Roaming Group Belgrade.
Besides managing Central and Eastern Europe & Turkey starting from April 2022, he is still responsible for Serbian operations, and he also serves as Client advocate for the most important regional clients, providing them risk management and insurance consulting on over USD 1.5 billion of asset value.
Radisav earned his B.S. in finance and accounting from the University of Belgrade and Executive MBA from Cotrugli Business School in Belgrade. In addition, Radisav holds valid insurance broking, portfolio management and AML licences for Serbia.