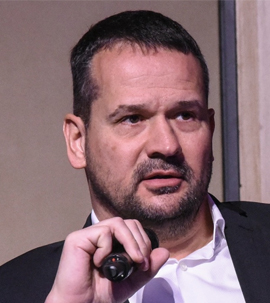 Krisztián Hornok MRICS
Transaction Director, Indotek Group, Hungary
Krisztián Hornok has been the Transaction Director of Indotek Group since 2014, before that he held senior positions at various service companies. He was the Managing Director of real estate consulting company DTZ in Hungary for four years and a Member of the Board of RICS Hungary for seven years. In his current position, he is primarily responsible for Indotek's acquisition
activities; he executes high-value real transactions both at home and abroad on behalf of one of the most active investment companies in the country.
Krisztian Hornok was Indotek's director responsible for the €267M transaction in which the company acquired 11 office buildings from GTC in Belgrade, closed in January 2022.