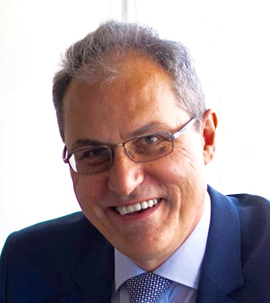 Zoran Cekić
CEO, SMC International, Serbia
Zoran Cekic is a former State Secretary at Ministry for National Investment Plan (2,6 billion €) and manager for national infrastructure programs co-funded by EIB. He has significant HEI leadership & management experience as the Dean of Engineering, University Rector, member of Danube Rectors Conference – DRC (70 Universities, 1.1 million students) and Global Engineering Deans Council – GEDC.
Zoran is Chartered Builder (MCIOB), Certified Project Manager (MAPM, London Branch) and Chartered Surveyor (MRICS and assessor for SEE) with professional background in QS and Project Finance & Management (BSc, MSc and PhD from University of Belgrade). He was responsible for the establishment and implementation of RE/MAX Real Estate University Education Program for Serbia and Montenegro. Zoran is a professor of project management and smart cities and infrastructure at University Singidunum and University of Donja Gorica. He is a visiting professor at South Ural State University, University of Novi Sad and University of Montenegro.
As the CEO of SMC International, Zoran have delivered project management consulting at residential, luxury hospitality and infrastructure projects. SMC is a partner of REED Group Slovenia, Bruno Pedroni Milano, Artelia Italy for luxury hospitality, Artelia AVT France for transport and smart infrastructure and urban mobility projects, SRBG China for highway and bridge projects and FSD - Full Scale Dynamics UK for zero embodied carbon and vibration serviceability projects.