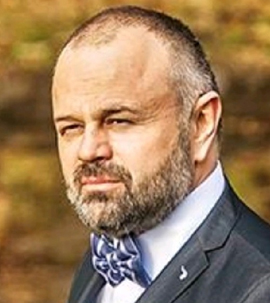 Nebojsa Glisic
CEO, Modular Serbia
Nebojsa Glisic, born in 1971 in Kragujevac, graduated from the Faculty of Architecture in Belgrade. Long-term teaching associate at the Faculty of Architecture. Founder and owner of MODULAR in Serbia and Montenegro and MODULUX in Luxembourg. He has over 250 projects in several countries. In the team of academician Zloković, Hadin, Professor Rogan, Nestorović, works on development projects
Belgrade Railway and Metro Station Belgrade Center. He has participated in a large number of projects for Serbia, which was financed by UNDP, IPA, the European Bank for Reconstruction and Development, as the responsible designer or project manager, especially on demanding projects of forensic, judicial and special purpose facilities.
Special love and narrow specialization are reconstructions and revitalizations of the historical buildings and facades under the protection of regional and national institutes for protection against monuments, including the Zejtinlik Memorial Complex, reconstruction of over 30 facades Central Urban Zone, Kosančićev venac and Karađorđeva Street, Belgrade Cooperative /Geozavod /, facade of the Bristol hotel, facade lighting of the Balkan cinema.
He is one of the founders and curator of the Balkan Biennial of Architecture. He lives and works in Serbia and Luxembourg.