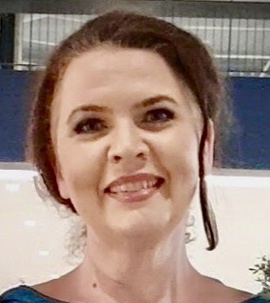 Jelena Slovic
PhD, Key Audit Partner, ECOVIS FinAudit, Belgrade
Key audit partner with over 20 years of experience in auditing, accounting, capital valuation, due diligence, risk assessment, and financial forensics. Partner and director of the Audit Company ECOVIS FinAudit, Belgrade andfounder of the Institute for the Development of Audit and Economic Sciences (IDAES), Belgrade. She is a member in good standing of professional bodies and organizations: Chamber of Certified Auditors of Serbia, Belgrade (member of IFAC), Association of Accountants and Auditors of Serbia, Belgrade (member of IFAC), Association of Certified Fraud Examiners, Austin, Texas, USA (ACFE), Board of Audit Companies in the Chamber of Commerce of Serbia.
She has doctoral degree in financial forensics and during her long experience earned professional certificates and licenses such as: Certified Public Accountant, Licensed Authorized Auditor, Certified Internal Auditor, Certified Fraud Examiner, Court Expert for Finance, Accounting and Auditing and Licensed Broker.
The author and co-author of three books: Financial Forensics - Corporate Crime Investigation; Bankruptcy and Bankruptcy Balances and Anti-money Laundering System - New Threats to Global Security. Also, author of number of publications and lectures in the sphere of fraud auditing and investigating.