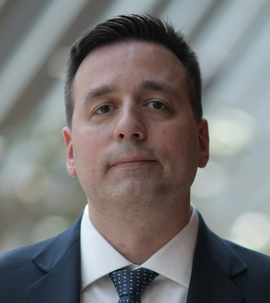 Veljko Antonic
General Manager, Hotel Indigo, Belgrade
Veljko Antonicc, General Manager at IHG, Hotel Indigo Belgrade - boasts 20 years of experience in the hospitality industry at various positions within international corporations and hotels including Hyatt Regency and Metropol Palace, a Luxury Collection in Belgrade. He works for Delta Holding Company since 2013.
His previous experience includes roles within top management of the Crowne Plaza Belgrade hotel and thanks to his knowledge; he has significantly contributed to the great success of this hotel since its opening.
Over the past years, Veljko took an active role in the pre-opening and opening of the Intercontinental Hotel Ljubljana and he was responsible for the opening of the Indigo Hotel in Belgrade.
Along with his teams, Veljko has received numerous and significant awards and recognition for top quality services in the hotel industry.