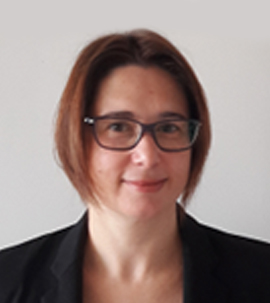 Olivera Dzelic
Head of the department for public and project finance, NLB Komercijalna Bank, Serbia
Olivera Dželic joined NLB Komercijalna banka team in January 2022, as Head of the department for public and project finance, with special focus on supporting increase of the NLB group local footprint in ESG financing i.e. renewable and other (project) financing with green component.
After obtaining degree from Faculty of economics at the University of Belgrade, Olivera accumulated her banking knowledge and experience through wide range of banking activities performed throughout her 22 yearlong carrier, initially within the National bank of Serbia and later within international banking groups Intesa and UniCredit.
Working within international banking and trade finance departments, as well as cooperating with financial institutions and multilaterals, broadened her banking horizons necessary to understand in details to cover complex matters of project and structured financing. Being certified trainer under the Training of trainers program of Bank Akademie Frankfurt and having certified proficiency in English language enabled additional quality of service provided to the clients.
For the past 15 years Olivera coordinated and supported different types of renewable / real estate project developments in the local and cross border markets, through variety of financing structures including club deals, syndications and parallel loan structures with multilaterals. Strong focus was given, in the last 5 years, to financing of the renewable projects where she was coordinating or leading financing of renewable projects including several largest wind parks in the Serbian market and also actively contributing to ESG working groups in her banking community.
As ESG is becoming increasingly important and in focus of all stakeholders in the economy, Olivera with other team members of NLB Komercijalna banka is working passionately to support sustainable financing embedding sustainability practices within relevant products and services.