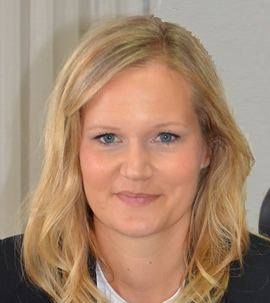 Danijela Poljak
Direketor, HPB Nekretnine D.O.O. Hrvatska
Danijela Poljak is the director of "HPB-nekretnine d.o.o." since december 2020. Prior to that, she held a number of executive management positions related to the real estate sector, such as the director of the Real Estate Sector "HŽ Infrastrukture d.o.o." where she managed one of the largest real estate portfolios in the Republic of Croatia, as well as managing the real estate department of the largest advertising portal "Njuškalo.hr".
She graduated from the Faculty of Economics, University of Zagreb and continued her education at the Postgraduate Specialist Study at the same University. She is a licensed real estate agent at the Croatian Chamber of Commerce, where she is also a member of the Presidency of the Real Estate Association.
Danijela Poljak has more than 15 years of experience in real estate.