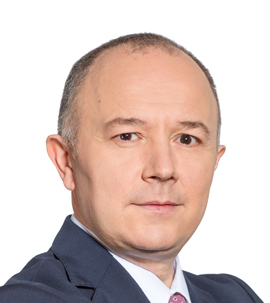 Jovan Mladenovic
COO, Alpha Hospitality Management

Jovan has joined Alpha Hospitality Management in 2019 and he currently serves as COO. He ensures the company has effective operational and financial procedures in place. His previous experience comes from renowned international and regional hotels such as Hyatt, Marriott International, Louvre Hotels Group and other individual hotels.
Jovan Mladenovic, experienced hotelier, holding different managerial roles in branded and non-branded properties within a region. His favorite field of expertise is sales and marketing. Jovan was Director of Sales & Marketing in Hyatt Regency Belgrade for almost 5 years. Later on, he was Director of Hotel Group within PUTNIK managing hotel operation of 4 different properties with more than 350 rooms. Responsible for renovation, pre-opening, re-branding and management of Tulip Inn Putnik Belgrade where he served as General Manager. In Monte Negro he was General Manager of hotel Aleksandar in Budva. Beginning of 2017 he joined independent hotel, 88 Rooms, in Belgrade, being Hotel manager and from December 2018 he was a General Manager of Sheraton Novi Sad.
Currently, as a COO of Alpha Hospitality Management he is running the pre-opening phase of a new hotel in Split, Croatia of the very first AC Hotel by Marriott in the region.