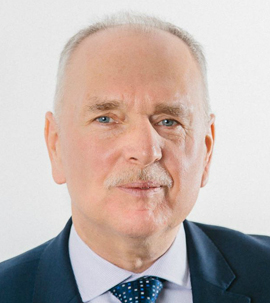 Karel Stránský
Head of the Corporate Industrial Advisory team, Colliers International, Czech
Karel Stránský, is a Director within EMEA Occupier Services based in Prague, and Head of the Corporate Industrial Advisory team focusing on the European industrial real estate market. He develops business with Pan European and Global corporations with predominant industrial portfolios, managing strategical and complex real estate transactions in both developed and emerging European markets in cooperation with local offices of Colliers.
In the middle of 2011 Karel joined the newly formed Corporate Solutions team in London to accommodate the needs of his existing as well as new industrial and manufacturing customers across EMEA. Since then he has actively managed industrial and manufacturing related projects in 17 countries across Europe, US and Asia covering the whole business life of the real estate.

Professional Accomplishments
Established the industrial real estate services team in Colliers, Czech Republic.
Transformed local Colliers Czech Republic office during financial crises from loss making to profitable entity.
Advised clients on transactions more than 1,000,000 m2 of industrial premises, acting mostly on behalf of space occupiers.

Business and Educational Background
In 1996 Karel joined Colliers as Senior Property Consultant to build the Industrial Real Estate Agency in the Czech Republic.
He has grown and managed the industrial team of Colliers up until 2009 during which period this team became leader in the Czech industrial market having transacted over 3 million m2 of industrial floor space and land both on behalf of the occupiers as well as the property owners. Clients include: Prologis, AIG Lincoln, Ctp or Goodman on the landlord side or Bridgestone, VF Europe, Johnson Controls, Schenker, DSV, Gebruder Weiss, DHL, Moduslink and many others on the occupier side .
Karel speaks five languages including English, Russian, German, Czech and Slovak.