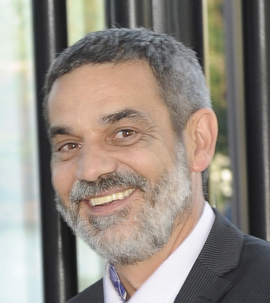 Vladan Veskovic
Secretary General of the Serbian Spas Association, Serbia
After 12 years in private business, Vladan is a secretary general of the Serbian Spas Association since 2006. Serbian Spas Association successfully works for 52 years and gather 25 local municipalities and the same number of health institutions in spas, as well as colleges and universities in the field of medicine, hydrogeology, tourism, economics and marketing.
As secretary general of the Serbian Spas Association, he was the organizer of the four Serbian Spas Exchange, four Serbian Spa Congress, and 3rd Balkan Spa Summit. With numerous presentations outside of Serbia, he promotes geothermal potential of Serbia, which is now used by only 5 %. Uses every opportunity to remind the balneal tradition of Serbia, which has been successfully developing more than two centuries.
Vladan is a member of the National Tourism Council of Serbia, formed by Serbian Government, Working group for spa tourism development, and Association for tourism at the Serbian Commerce & Economy Chamber.
Reasonably believing that the spas of the Balkans, can be attractive and unique tourism product, 2011 with colleagues from Bulgaria, Turkey, Greece, Romania, Croatia and Slovenia start the organization of the Balkan Spa Summit. On the previous five Summits in Bulgaria, Turkey, Serbia, Croatia and Slovenia, they have done a lot, maybe more than they expected, when they started to write a new, fascinating and unique story about Balkan spas. There are few examples in which the enthusiasm gives such serious, plausible and sustainable results. In February 2015, they established BalkanSpa Institute, which has four centers: BalkanSpa Treatment & Medical Research Center, BalkanSpa Education & Training Academy, BalkanSpa Health & Wellness Summit, and BalkanSpa Quality & Promotions Awards.
Vladan is a CEO of the BalkanSpa Institute and a member of BalkanSpa Institute Board of Founders and assume responsibility for the organization of the BalkanSpa Health & Wellness Summit.