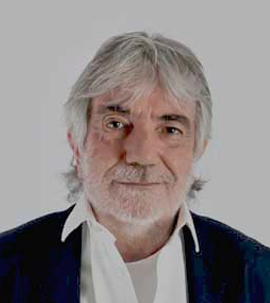 Dr Marcià Codinachs
Codinachs Architects, Spain
Dr Marcià Codinachs gathers broad international recognition by his personal involvement in different aspects of the architectural field such as investigation projects, publications and articles and giving conferences around the world exploring topics such as "Liveable Cities" or "The Future of Architecture".
He has been a professor at the University Polytechnic of Barcelona, for more than 25 years and his experience in guiding thesis and PHD programs is highly reputed. During that academic period he also initiated different collaborations with foreign universities such as the "Politecnico di Milano", "Tongji University" and "The University of Illinois in Chicago" among others.
His award-winning projects of significant scale and complexity span urban planning, mixed use, high rise buildings, commercial office, hospitality and residential, including the Pengpai City Renovation Congress' Best Innovative Office in 2021 , the Best Urban Regeneration Project Silver Award by MIPIM and the Sustainable Design Award both in 2015.
Dr Marcià Codinachs is focused on Design Excellence as Principal Architect of the firm, working across the firm to ensure that Codinachs Architects designs continue to push the boundaries of impact, innovation, and experience.
Codinachs Architects was established in Barcelona in 1979, and are focused at China, Vietnam, Indonesia, The Philippines, Malaysia, UAE and Caribbean Countries, Cuba, the Dominican Republic and Saudi Arabia markets.