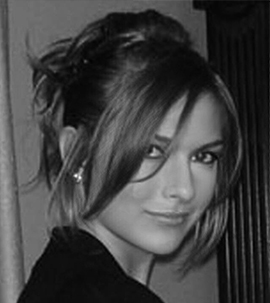 Sylvie Milosevic
Founding Executive Director, SMD+, London
She's had an incredibly varied career that's taken her from architecture and engineering property to property development to engineering. Over 15 years, she built a vast skill set across multiple built environment disciplines, including architecture, engineering, consultancy and property development, and worked on internationally-acclaimed projects including the Al Bahr Twin Towers in Abu Dhabi; the Battersea Power Station Phase 3, designed by architect Frank Gehry; the Al Wakrah Qatar World Cup Stadium, designed by Zaha Hadid; and the Riyadh Metro, Olympic Game of Paris 2024, Central Bank of Ireland, Goodman's Field Phase 2
She went on to work as an executive manager level in world-leading architectural, engineering and property development companies, including AECOM, Arup, Egis Group, Benoy, the Berkeley Group and NEOM. Currently, Sylvie Milosevic is the Founder and Director of SMD+ Management Consultancy in London which she established 6 years ago. She successfully developelled various public and private partnerships including companies such as BDO, Innovate UK, Newable and JP Morgan and London Business Hub. She also launched in 2021 her first Saas Platform named Biomimicry Design Hub centered around R&D design innovation for architects and design.
Sylvie completed a Master of Science in Emergent Technology and Design degree at the prestigious and leading school at Architectural Association School of Architecture in London.
She was invited to exhibit her work at the Abundant Australian Pavilion, which was part of the 11th International Venice Biennale. She also published and exhibited her work internationally in the UK, Italy, China, Australia and America.