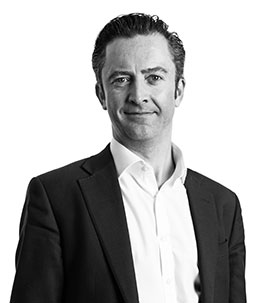 Christian Luft
Director, MRICS, Head of Pan-EMEA Valuation, JLL, London
Christian leads the Pan-EMEA Valuation business and is responsible for a number of key valuation client mandates, developing and leading best practice across the EMEA Valuation business. Christian is directly responsible for developing expertise and best practice in shopping Centre valuations and leads the EMEA Retail Valuation Group
Christian joined Jones Lang LaSalle in October 1998 as a graduate and has gained experience in a wide range of valuation areas. In October 2000 Christian joined Valuation Advisory and specialized in shopping centre valuations and transactional support in both the UK and also across Europe where he successfully established the Pan-EMEA retail valuation business since 2008.
Christian worked with the Retail Product Council at the Urban Land Institute in recent years producing a series of reports looking at the impact of leisure and other services within shopping centers.
Christian has recently been appointed as a member of the newly formed IVSC European Board.