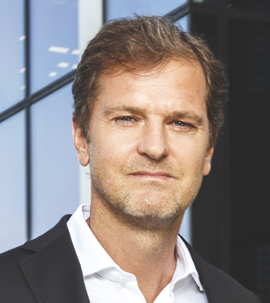 Maxence Liagre
CEO, MPC Properties, Serbia
Mr. Liagre is a leading global real estate expert with 20+ years of experience managing and leading shopping centers around the world. Prior to joining MPC, his extensive experience includes co-founding and co-managing the Bosphorus Real Estate Fund together with Merrill Lynch, working for the American shopping centers leader company Simon Properties for 10 years and starting Reval – his own real estate company which then became a joint venture with the international real estate company Sonae Sierra.
Mr. Liagre has been involved in different consulting missions for numerous real estate companies and has vast experience in all aspects of commercial real estate.
As the CEO of MPC Properties he is the main point of corporate activities, managing the overall projects, operations and resources of the company and leading the company's consolidation and future expansion route.