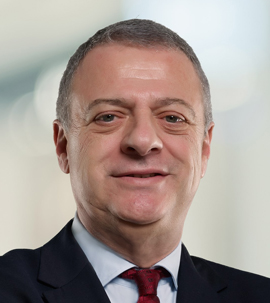 Petar Orlic
Partner, Real Estate, London JMW
Petar joined JMW in February 2021 and has experience with a wide range of matters relating to the acquisition, finance, development, management and disposal of all types of real estate in both the UK and mainland Europe. He represents institutional investors, developers, foreign and domestic banks, and a wide variety of other commercial real estate investors. In addition to commercial real estate, he has experience in representing offshore investors and private banks in relation to high-end residential acquisitions.
In the UK, recent transactions have focused on 'co-living', hotel and real estate/development finance deals for both lender and borrower. In mainland Europe, recent transactions have focused on south Eastern Europe, advising on cross-border transactions including acquisitions, joint ventures, financings and corporate matters.
Graduated from the University of East Anglia having read Law and European Legal Systems. Petar completed his LPC at the University of Law, York. etar worked as a NQ at Orrick, Herrington & Sutcliffe, London and became a partner at McGuire Woods, London in 2012. Petar has also been seconded to Merrill Lynch Investment Bank and MPC Holdings whilst working at law firms.
Petar is fluent in Serbian, Croatian, Bosnian and Montenegrin and has a basic understanding of Japanese having lived in Tokyo for 3 years.
Petar is the deputy chair of the British Serbian Chamber of Commerce. Petar is also a keen tennis player and an avid fan of Novak Djokovic.