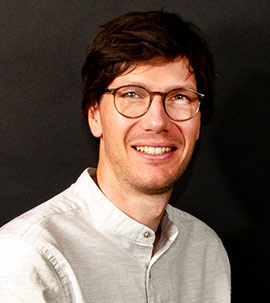 Peter Leithner
Head of Marketing and E Commerce, Mk Illumination, Austria
As Head of Marketing and E-Commerce, Peter Leithner is able to share his passion for marketing, communication and digitalization. As important as the digital world has become, for him the greatest benefit for customers comes from the perfect blend of digital and analogue. Based on this, he has set himself the goal to complement the unique light illuminations with digital aspects to stay at the forefront of the industry.
MK Illumination lights up metropolises such as Budapest, Stockholm or Brussels, shopping centres in Dubai, Frankfurt and London as well as Innsbruck, Obergurgl or Kitzbühel. Always ready for new adventures, the business division "MK Themed Attractions" designs and implements entire themed worlds for amusement parks, shopping centres, or public places. Under the new brand LUMAGICA, Klaus Mark's team creates magical light parks that not only make children's eyes sparkle.
Klaus Mark is a frequent traveller and citizen of the world - nevertheless Tyrol is and remains his breeding ground, his home, his place of longing where many of his ideas mature.