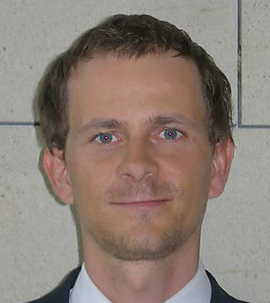 Christoph Buchgraber
Senior Investment Manager, CA Immo
In his function as Senior Investment Manager for CA Immo, an Austrian-based listed international property company. Mr. Buchgraber is responsible for the evaluation and realization of real estate transactions in Austria and the CEE/SEE region. Mr. Buchgraber has a profound and long-term expertise as he has more than 15 years of real estate experience.
Mr. Buchgraber started his career in 2004 at the Raiffeisen, where, after completing the trainee programme, he was responsible for special and project financing in the property sector.
Mr. Buchgraber has an academic degree in Business Administration of the Vienna University of Economics and Business and a postgraduate master's degree on "Real Estate and Valuation" at Vienna's University of Technology.

About CA Immo
CA Immo is a real estate company with its headquarters in Vienna and branch offices in seven countries of Central Europe. Its core business involves leasing, managing and developing high-quality office buildings. The company covers the entire value chain in the field of commercial real estate, based on a high degree of in-house construction expertise.
Founded in 1987, CA Immo controls property assets of around € 5.2 bn in Germany, Austria and Eastern Europe.