Mirko Krueck, Vodeći Partner, LEEN GmbH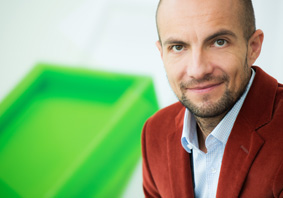 Co-founder and Managing Partner at LEEN ltd. with over 15 years' experience in the German and European energy sector, navigating between the corporate and political world. LEEN is a spin-off of Fraunhofer Society promoting an Energy and Waste Management system. Mirko Krueck is in charge of Business Development and Finance, running projects in several European countries.
Before entering LEEN, Mirko Krueck held several management positions at the third largest utility in Germany (EnBW Corp.) and took part in the Senior Executive Training Program from Energy de France Group (EdF). In addition he lectured at HEC Paris on the German and European Energy market as part of HEC's Energy & Finance Certificate, a Program in cooperation with Qatar Foundation and sponsored by DELOITTE & SOCIETE GENERALE.
Mirko Krueck has an Executive MBA in International Management and Leadership from HEC Paris, a Magister Artium in Political Science, Public Law and Psychology from the Ruprecht Karls-University of Heidelberg and a Bachelor of Arts in Finance and Accounting from the University of Dual Education in Karlsruhe.