Andrew Peirson, Managing Director at JLL - SEE Region & Romania, Jones Lang LaSalle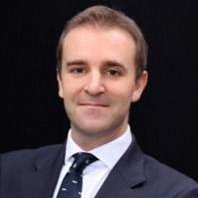 Current Responsibilities
Based in Belgrade, Andrew is responsible for the Jones Lang LaSalle operations in South Eastern Europe, overseeing work across 8 countries.

Experience
Andrew has over 10 years of experience in the CEE&SEE real estate markets, together with 4 years in the United Kingdom. He joined King Sturge in 2001 and relocated to the Czech Republic office in 2005 to run the Agency departments in Prague, focussing mainly on office and retail agency. Since 2008 he has been responsible for the Bulgarian office and has focussed on valuation advisory together with retail leasing and office acquisition work. In August 2011 he became Managing Director of the merged King Sturge and Jones Lang LaSalle offices in Serbia and Bulgaria.

In the UK, Andrew ac uired offices for companies such as Mapeley, Land Sec urities, Orange and Konica Minolta. In Prague he was responsible for the office, retail and industrial teams and focussed mainly on office disposals. Clients there included Avestus, ING Real Estate, Karimpol, EPD, Portland Trust, AFI Europe and AVIVA.

During his time in Prague he led disposal strategies and implementations on some of the largest real estate developments in the country, and managed 15 agents across all commercial sectors.
In SEE he advises clients inc luding Europa Capital, Degi, GTC, Delhaize. AFI Europe and various banks and funds
on valuation and advisory work, and has advised tenants including Ernst & Young, KPMG, IBM, PWC, SAP and Shell on occupational matters.