Tahir Hanif, Honorary professor, University of the West of Scotland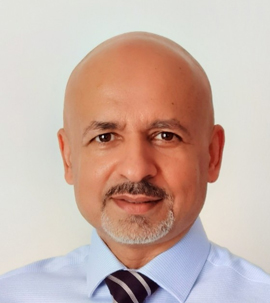 Dr Hanif is a Chartered Builder, Professional Project Manager, Cost Engineer, Certified Management Consultant and Chartered Surveyor by profession. He obtained an MSc in Construction Management from London South Bank University (1995) and a Doctorate degree in Project Management from Kingston University London (2012).
Over the last 34 years, he has worked on some of the most demanding and high-profile construction projects in the UK, Qatar, United Arab Emirates and the Kingdom of Saudi Arabia.