Miroslav Dragicevic, Ph D, Founder and Senior Partner, Horwath HTL, Horwath HTL Zagreb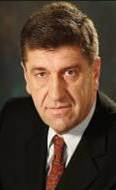 Miroslav Dragičević, after earning the PhD in Economics at the Department of Economics of the University of Zagreb founded Horwath HTL hotel, tourism and leisure consultancy practice for South-East of Europe which is today ,with offices in Zagreb and Belgrade, the leading consultancy in the Region.
During the past 25 years, Mr. Dragicevic was cariyng out numerous tourism and hotel dvelopment projects in more than 30 countries with particular emphasis in emerging Sout-East Europe and CIS countries.
By creating the relationships with international sources of know-how and applying the modern asset and operational management concepts in hospitality in emerging countries, Dr. Dragicevichas been actively promoting the development of tourism and hotel industry in countries in transition, like Croatia, Slovenia, Montenegro, Serbia, Romania, Moldova, Georgia, Kazakhstan , Bulgaria, Macedonina and Bosnia and Hercegovina. He has been the project director of numerous tourism and master plans on national and regional level and of the key asset management plans and development projects in hotel and tourism industry. M. Dragicevic was and still is an active speaker at numerousm hotel and tourism business and professional conferences around the globe.
Dr. Dragicevic is a member of ISHC (International Society of Hospitality Consultants).